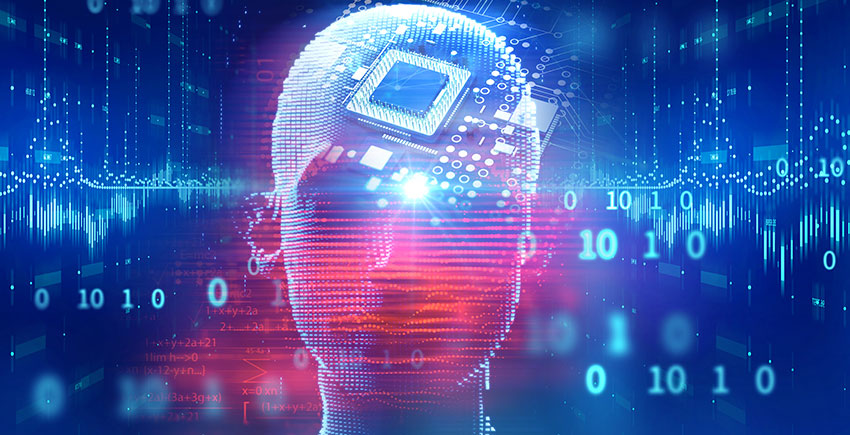 Have you ever wondered why hyphens separate numbers? For example, telephone numbers are separated by hyphens. Where they are separated depends on where you live. For example, in the United States, you have a three-digit area code and a hyphen. Then a three-digit number, another hyphen, then a four-digit number. European numbers are different, but as with any system, there is never more than four hyphens.
American Social Security numbers are similar. You have three digits, a hyphen, two digits, another hyphen, and four digits. To respect people's privacy, I will not give any examples. Yet I hope you have the idea.
The reason numbers are separated by hyphens is that it is easier to remember them that way. This is a memory process called chunking. You chunk items together to remember them.
People can only chunk three or four items together at a time. For example, you can chunk two, three, or four items together at once. Most people can chunk up to seven numbers together, but not nine. Social Security numbers have nine digits, and telephone numbers with the area code have ten. The hyphen helps break it down so you only chunk three or four at a time.
Without the hyphens, a telephone number would be ten items to chunk. But with the hyphens, it becomes three items. It is the same with Social Security numbers—you would have nine items, but now it is three.
If you chunk the area code on a phone number, the three digits in the area code become one item. Then you chunk the next three, and it is one item. So, you now have two items instead of six. Then you chunk the final four, and it becomes one of the items. Now you have three items instead of ten.
This seems like a good system if you only have ten digits. But what if you have a long number to remember? For those long numbers, there is a system which uses phonetics. If you remember your language lessons from school, phonetics are the consonant sounds in the language. We are now going to match the phonetic sound to the digits.
'0' is the 's,' 'c,' or 'z' sound. Imagine a wheel getting air pumped in it. It will make the hissing sound that could be the 's,' 'c,' or 'z.'
Imagine the number 1 inside a 't' or 'd.' Since both of those lower-case letters have a line, that could be the number 1. You can remember that way. Picture it.
Now imagine a number 2 lying on its front side. It would fit inside a letter 'n.' So 2 is the 'N' sound.
Number 3 now lies on its front side. It looks somewhat like the letter 'm.' 3 is the 'm' sound.
For these exercises, the vowel sounds do not match numbers. You are going to make words to remember the numbers. For the numbers, only be concerned with the consonant sounds.
Let's take the word 'today.' What number would that be?  'T' is 1, 'o' is not a number, 'd' is 1, 'a' is not a number, nor is 'y.' We will treat 'y' as a vowel sound. Today is the number 11.
How about creating a word for 22? Since 2 is the 'm' sound, a word for 22 would be 'none.'
To increase your ability to associate numbers, let's take the rest of the consonant sounds and associate them with numbers. The 'r' sound is 4. If you imagine a capital 'r' and a 4 under it, that makes a good fit.
Now take your hand and hold up the fingers with the thumb at the side. It resembles the letter L. You have five fingers on each hand if you include the thumb. 5 is the 'L' sound.
If you use your imagination, 6 kind of looks like an inverted 'J.' 6 is the sound 'ch,' 'sh,' 'J,' or the soft 'g.'
Imagine a 'k.' The front two looks like an inverted number 7. 'K' and 'C' hard sounds are number 7.
The number 8 looks like the small letter 'f' in cursive. So 8 is for the 'v' and 'f' sound.
'P' looks like the number 9 backward. So 9 is the 'P' or 'B' sound.
With these sounds, we can make words for any number, no matter how long it is. Let's try a few.
What would be the number for vacation? 873.
What would be a word for 2018? Let's break it down: 2 is 'n'; 0 is 's,' 'c,' or 'z'; 1 is 'T' or 'D'; and 8 is for 'v.' 'Nose' would work for '20,' and 'dive' would work for '18.' Nosedive is 2018.
You may be thinking that this is a lot of work and trouble. But like the other memory techniques we have learned, your ability will increase the more you practice this.
Here are some sample words that you can make the numbers (please feel free to create your own if you do not like the ones provided):
1 – die
2 – no
3 –  me
4 – row
5 – lay
6 – Jen
7 – kay
8 – fee
9 – bay
10 – tees (in golf)
11 – dud or dude
12 – ton
13 – dumb
14 – door
15 – teal (color)
16 – dash
17 – dock
18 – tough
19 – tap
20 – nosey
21 – nut
22 – none
23 – numb
24 – nerd
25 – nell
So, there are a few suggestions for how you can make words to associate with the phonetic sounds. Remember to practice with the sounds, and you will get better at it. Some of the words are not nouns, so you might wonder how you can picture them. You can picture them by associating a picture. For example, for a nosey, picture someone listening in on a conversation.
You may wonder, What's the point of knowing this? You can plug phone numbers into your phone or any Social Security number you need to know other than your own. Here are some reasons to remember numbers:
Some studies have shown that the average person's memory 100 years ago and even 50 years ago was much better than it is today. This is because we now have electronic aids that make it seem obsolete to remember numbers. Everything can be put on your phone or computer.
Yet other studies have shown that people who do puzzles and mind activities are healthier than others. They are at lower risk for dementia and other diseases of the brain. Technically, your brain is a muscle and, like all other muscles, misuse can cause it to atrophy. The old expression "Use it or lose it" is appropriate.
This leaves the question, what kind of numbers can I memorize? If you are a sports fan, you can memorize sports statistics. If you are a weather buff, you could have fun memorizing weather records. For example, the dates and totals of the top ten snowfalls in your area. Or you might memorize the temperature averages of every month in the past 50 or more years. If people enjoy playing Sudoku and doing crossword puzzles, they can enjoy memorizing statistics.
I personally enjoy memorizing history, including the dates that everything happened. One of the ways I did this was by connecting statistics of each year. For example, 1969, the first moon landing. I associated the moon landing with everyone I know who was born in 1969. Once you start memorizing statistics, you can expand by making connections of old information to new.
You can do this by memorizing the statistics about anything that you have a personal interest in. There are some people who invest in stocks who can tell you the value of every one of their stocks on any date that they had invested. People interested in computers can not only tell you a lot about programming, but they can also tell you the dates that every model of computer started, upgraded and ended—if the model is no longer for sale.
Let's use the phonetic system to remember a year of a historical event. 1879—the first lightbulb. Look at 879. How about the abbreviation of vocabulary, vocab? Imagine a light bulb with a sheet of paper with vocabulary words on it.
You can see that it is helpful to use the phonetic system for numbers, dates, and statistics. Once you have a fact, you can attach something else to it. I think of the example: Albert Einstein was born in 1879. So, if we attach the light bulb and the vocabulary to Einstein, how about Einstein using a light bulb to study vocabulary? Now you have used the phonetic system and connected new information to old.
In these articles, you have now learned how to create pegs. You have learned to put things in places, create associations, and now you have increased your ability to remember numbers. We have now covered the basics of memory techniques. The future articles will focus on how to apply the techniques to specific information that you need to know.